Macadamia Milk Chocolate Pudding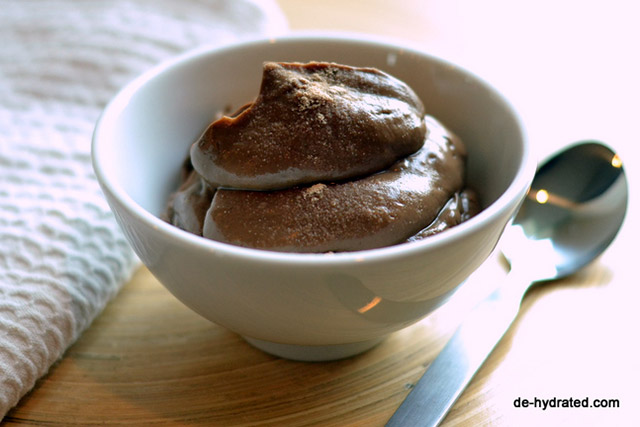 The first time we learned that avocadoes could be turned into a chocolate pudding, we were ecstatic…but also living in Mumbai, where we could not get any!  I eventually went on a trip to Spain for a conference and brought some back in my suitcase.  It was love at first blend!  This pudding can also be used as a filling for no-bake pies and as a topping for other desserts.  Lucuma powder adds a mild fruity, sweet taste to the pudding, but is not required.
Ingredients:
4 avocados, ripened
1 1/4 cup macadamia nut milk (use recipe here, omitting the strawberries)
1/2 cup raw cacao powder
1/2 cup agave nectar, raw honey, palm nectar or soaked pitted dates
2 tbs vanilla extract or the scrapings from 1 vanilla bean
4 tsp raw lucuma powder
Instructions:
Place all ingredients into a high-speed blender or food processor and blend until well-mixed.  Store in the refrigerator.  Will last for approximately 4 days.