Raw Marinara Sauce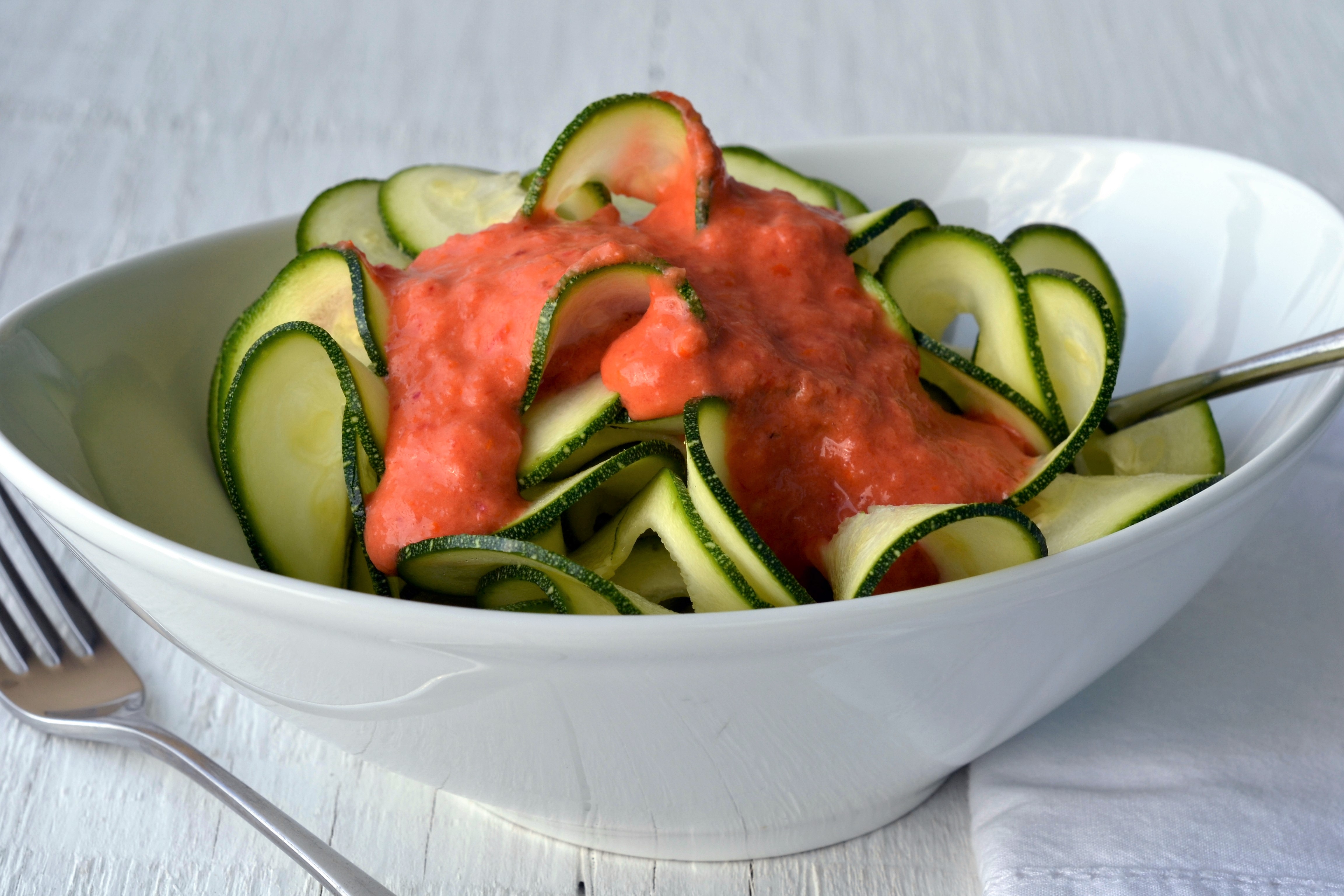 Raw marinara sauce is a great basic recipe to have in your raw food 'tool box', as it can be enjoyed with both raw or cooked pasta, used as a pizza topping, or even thrown into baked pasta dishes such as lasagna. Sun-dried tomatoes really help give this sauce it's flavor, so be sure not to leave them out!
Ingredients: 
½ cup sun-dried tomatoes, soaked 1 hr if dry
1 medium fresh tomato, de-seeded and roughly chopped
½ red bell pepper (capsicum), seeded and chopped
½ shallot or garlic clove, chopped
2 tsp extra virgin cold-pressed olive oil
1 tsp lemon juice
¼ tsp Himalayan or sea salt
⅛ tsp red chili flakes (optional)
Instructions:
Drain excess liquid from the sun-dried tomatoes, squeezing them if necessary.  Place all ingredients in a food processor and process until a somewhat-smooth mixture is formed.  Sauce may be warmed in a dehydrator or in the oven on the lowest setting prior to serving.  Will last in refrigerator for approx. 4 days.
To our health!