Raw Shamrock Shake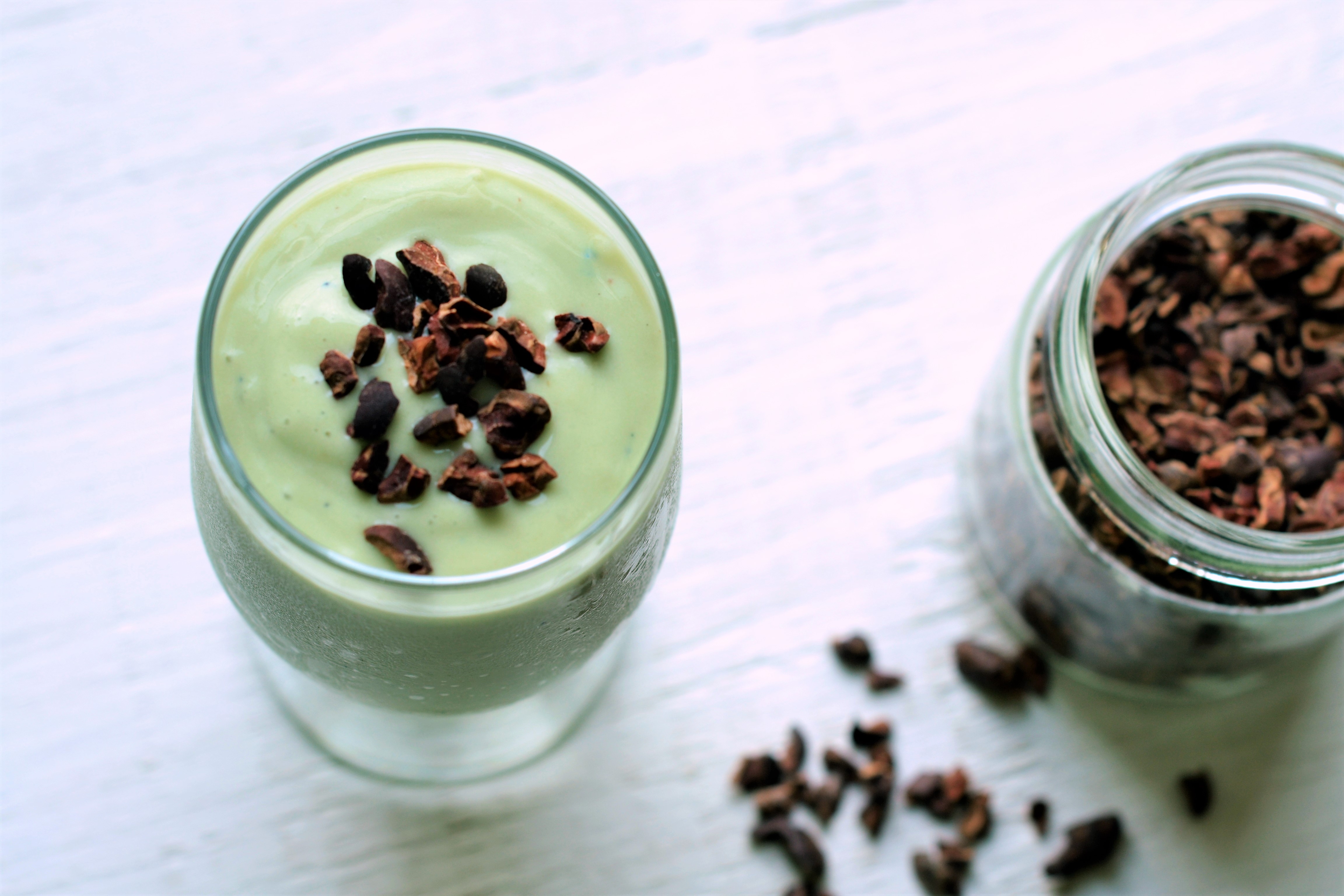 In honor of St. Patrick's Day, here is a green shamrock shake recipe that won't leave you feeling sick or let you crash from sugar overload! Of course, this cool, minty drink can be enjoyed any day of the year. This recipe serves one, but feel free to double it to satisfy two thirsty people.
Ingredients: 
1 large banana, peeled, cut into pieces and frozen
½ ripe avocado
½ cup nut milk or coconut milk
1-2 tbs liquid sweetener (depending on taste preference)
1 tbs cold-pressed coconut oil
½ tsp vanilla extract or a pinch of vanilla bean powder
1 drop mint oil or extract (I like Young Living peppermint oil) or a few fresh mint leaves, to taste
Pinch Himalayan or sea salt
Pinch spirulina powder or other green powder (optional, for color)
Cacao nibs for garnish (optional)
Instructions:
Blend all ingredients except the cacao nibs into a high-speed blender until smooth. Pour into a glass and top with cacao nibs. Serve immediately.
To our health!