A Day Out in Saigon
We recently took a quick, weekend trip to Ho Chi Minh to visit our dear friends who have relocated there, and while having a two year old in tow makes it difficult to relax in sleepy cafés while sipping a Vietnamese coffee (or crawl through war tunnels on the outskirts of town), we did manage to do a few things in addition to having some downtime with Fergus' best buddy!
Accommodation
We stayed at the Renaissance Riverside Hotel Saigon, which is right on the Saigon River in District 1. Our corner suit view from the 18 floor was spectacular for watching the world (specifically, the motorbikes and barges) go by. We were greeted with white wine and chocolate-covered strawberries as a welcome gift from the general manager, along with a coconut drink and traditional suite. I recommend getting club access, if possible, as you can check-in quickly in the club lounge (which was conveniently located near our room door) and by-pass reception.
We ate breakfasts in the Club Lounge of the hotel, which was much more discrete for us and our sometimes-terrible-two than the main restaurant would have been. With window seating looking out over the river, Fergus was more or less entertained by passing ships while Kevin and I scarfed down breakfast.
Art in Us
If you have children (or just love selfies!), take a taxi to Art In Us, a fun 3D museum in District 2. This was our first experience with a 3D museum, and although the child was darting around in excitement, we managed to get quite a few funny photos. It's also a great lesson in art history for older children, as in addition to modern landscapes and backgrounds, there is a section with classic and easily recognizable paintings that you can become a part of and bring to life.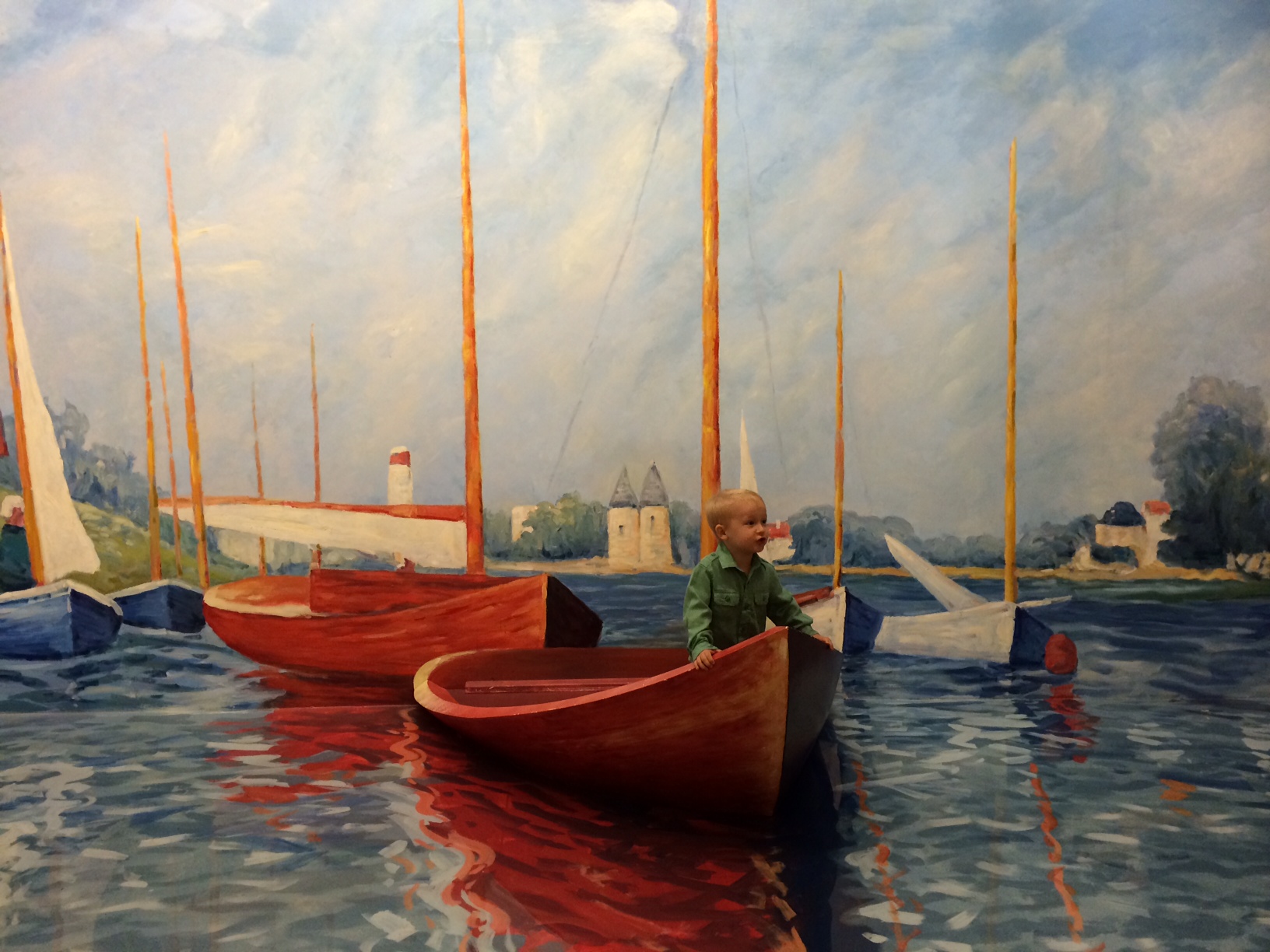 War Remnants Museum
Kevin and I have a history of visiting war museums on vacations (a tradition I would not be upset to break), and Fergus has a history of throwing screaming fits in museums, so we breezed through this one much more quickly than we would have liked to while still managing to contract an acute dose of what I call 'war museum-induced depression.' Out front there are US military planes, helicopters, tanks, etc., and I was really shocked at how small the planes were – they almost seemed like toys. I just can't imagine guys who were still too young to legally drink in America flying those planes here, so far away from home, caught up in a war they had nothing to do with.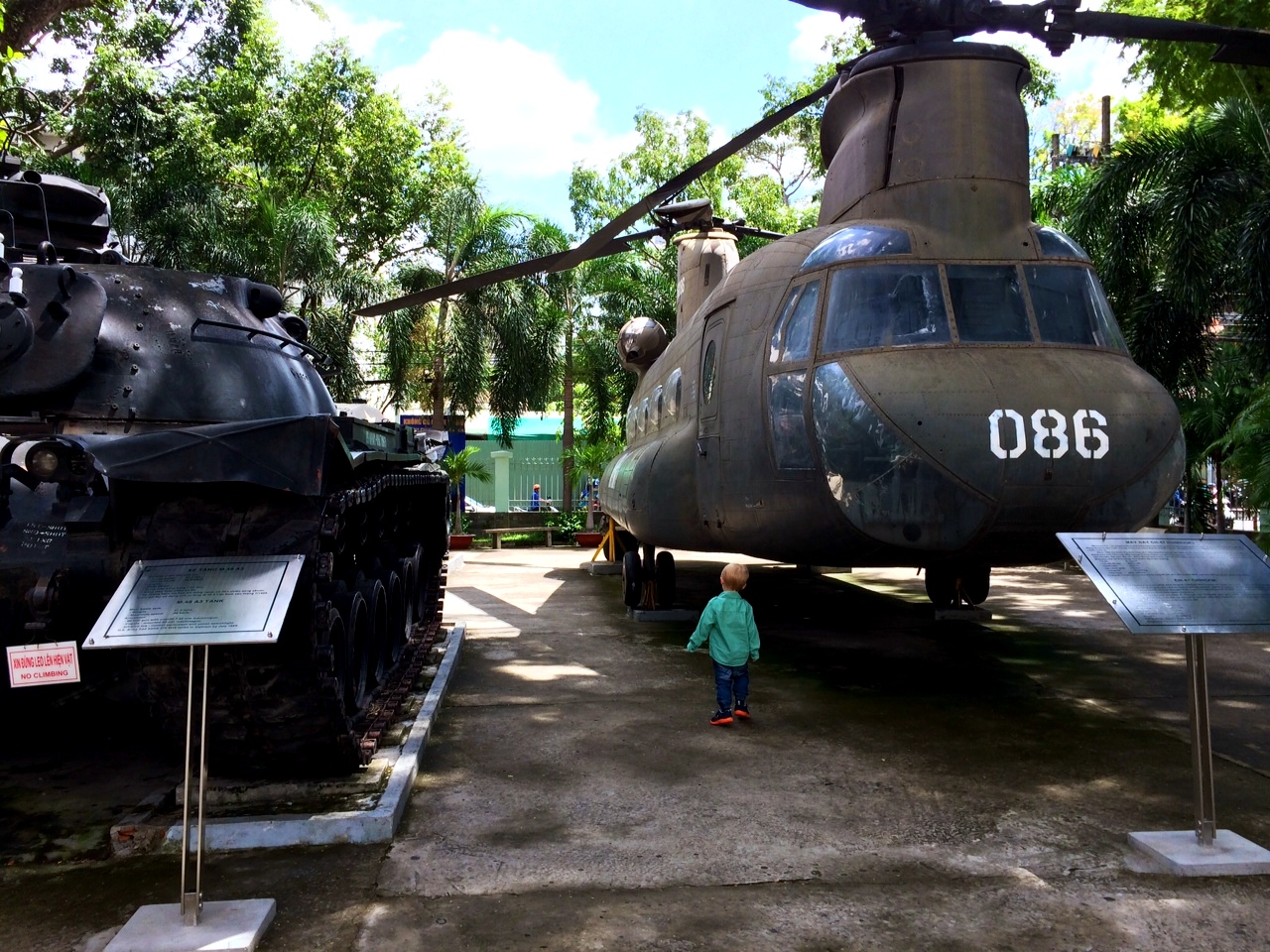 L'Usine
For a nice brunch, lunch or coffee, head on over to L'Usine, in District 1 (you can easily walk from the Renaissance hotel) which is a café with a shop attached. As you go down Dong Khoi Road, look for the address number 151, and you will see that it is an entrance/corridor. Proceed in and take the first right you can, go up the stairs and you will be there. The cupcakes are moist and fresh (although not particularly healthy, vegan or gluten-free…), and your child can even break a plate without having to pay for it (luckily)! The shop has a lot of import items, but if you are looking for something local, they stock Marou chocolate bars. We also picked up a Saigon 1880's monopoly board game.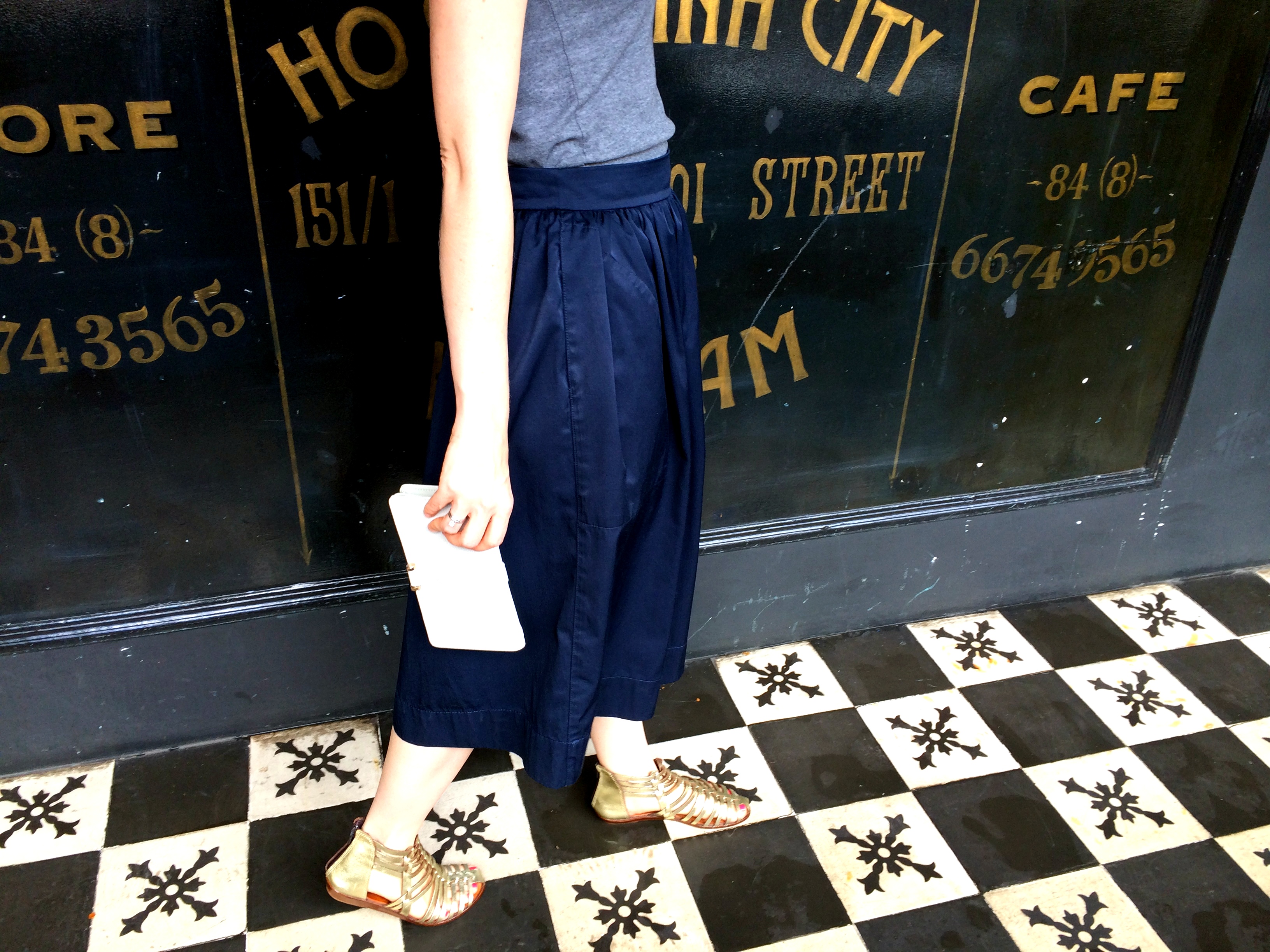 Annam Gourmet
If you are looking for import groceries to tide you through your trip, or living somewhere where American and European food and toiletries are sparse, head to Annam Gourmet shop, which is across the street from the Starbucks on Hai Ba Trung Street in District 1 (a short walk from the Renaissance hotel). They stock a large gluten-free section, plus the largest selection of Bob's Red Mill products that I have seen in Asia so far. In addition, they have an assortment of Seventh Generation and Ecover cleaning and laundry products, albeit at a high price. Upstairs is fresh produce and a bakery.