Which is Better: IHerb or Vitacost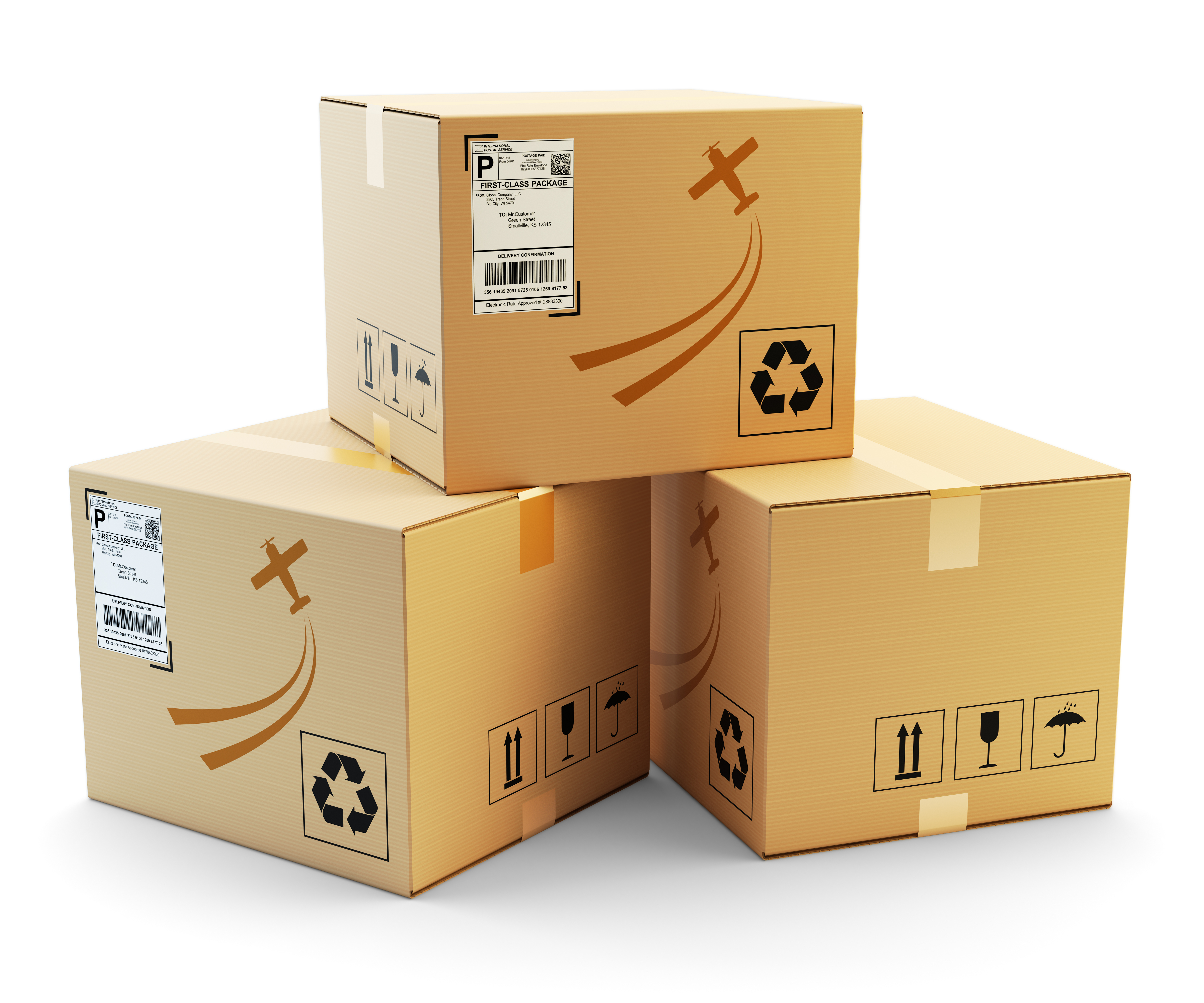 For health-food addicts living outside of their home country, it is often difficult (or completely impossible) to find things you might be accustomed to, such as pantry staples, special dietary items, decent quality vitamins and supplements, favorite 'natural' toiletries and preferred cleaning products. I'm all for trying out and supporting local products when living abroad, but sometimes you feel like you just need something from home!
Living in Bangkok for the past six years, I have seen the health food industry explode locally, and many more products (both locally-made and imported) have become readily available at Bangkok shops and markets.  However, with import taxes as high as 400% (depending on the item), and local organic quality not always to standard, I got accustomed to ordering online from two US-based companies – iHerb and Vitacost. I am constantly asked which I think is 'better' – iHerb or Vitacost, so here is a run-down on my thoughts, which I hope you will find helpful if you are new to expat online ordering!
Shipping costs:
To Bangkok, Thailand, iHerb was initially costing me US$4 a shipment for up to 4 lbs in weight (flat fee) and Vitacost was costing me $9.99 a shipment for up to 3.6 lbs on weight (more on weight immediately below). However, about a year or so ago, iHerb suddenly, and without advance warning, increased it shipping charges for overseas orders (orders delivered outside of the US) and calculated the charge according to weight, which resulted in an uproar among many of their loyal overseas expat customers. Their response to this was to do a temporary discount of 50% on shipping costs for orders totaling over US$40, which still resulted in more than US$4 per order in shipping costs, but was much less than the initial shipping increase rates. If you just wanted to order some vitamins, the shipping was quite low, as vitamins (as long as they are in plastic containers) are typically a low-weight item, but if you wanted heavier items, the shipping cost was a bit steep. Now, iHerb seem to be offering periodic shipping sales and discounts, including free shipping on orders of over $40, so check their website for current promotions (they normally do not announce the start or end of a shipping sale or change ahead of time, so if you see a good deal going such as the free shipping promotion, you might want to order like a mad man/woman).
NB: Depending on the country that you are shipping to, you may have serval shipping options with different costs and transit times. In Thailand, we only had one available shipping method and price, which is what I referred to above. Now that I am living in Dubai, I have several options with different price points and transit times.
Product weights:
I have noticed a big difference in product weights listed on iHerb v. Vitacost. The same item often has a much lower total shipping weight through Vitacost when compared with iHerb. So, the end result is that I can often (usually!) order a lot more items using Vitacost despite their total shipping weight cap of 3.6 lbs, when compared to filling up my shopping cart on iHerb's website, even with iHerb's higher total shipping weight allowance of 4 lbs. My advice – if you have the time, load up the cart on both sites with what you want to order, and see which site gives you a lower weight in your cart (therefore, allowing you to order more items in a single shipment).
Product prices:
Both Vitacost and iHerb offer promotional sales and discounts on items, which you can see on their websites, and/or you may receive an email about upcoming offers if you are signed up for their mailing list. However, I find that generally-speaking, Vitacost's regular and sale prices are usually lower than iHerb's, when comparing a particular product. This is not always the case, as occasionally I'll find something listed for cheaper on iHerb, but it is definitely worth a few seconds to cross check both sites.
Shipping speeds:
My experience with both iHerb and Vitacost varies. I suspect this is due more to the internal customs and postal clearance processes in Bangkok than it is the fault of the shipper or the shipping service. Sometimes orders make their way to me in a week, and sometimes I might have a rogue parcel that takes a month from the order date for me to receive it. Now, in Dubai I have only done one test order from Vitacost so far (to a hotel), and it never made it. Meanwhile, I have been ordering iHerb parcels to Kevin's work address and they have been arriving about two weeks after ordering (with the slowest shipping speed/lowest shipping price).
Variety:
Vitacost seems to have more things that I am looking for, but both sites have a staggering amount of products, and there are still some things that I order from iHerb that are not available on Vitacost.
Loyalty rewards:
IHerb offers an affiliate program of sorts. Once you create an account, you receive a referral code which people can use to save US$10 on their first order, which also gives you a small amount of reward credit (based on the amount of people's order when they use your offer code). This credit can be applied to your future orders for merchandise. In addition, iHerb has different customer levels based on the total amount of your previous orders, and they often offer discounts on orders based on your customer 'tier level.' Vitacost also has a referral code with a US$10 off coupon, but I have had people tell me it was not always easy to apply or that they were not able to use it, for some reason. As I understand it, in order to use the Vitacost referral discount, new customers must initially sign up for Vitacost through the link you give them (i.e., if someone has already signed up for a Vitacost account, they cannot use the referral link that you give them).
My referral code for iHerb is LTC274, which you can use for US$10 off your first order.
My referral code for Vitacost is http://goo.gl/EtvUC7, which you can also use for US$10 off your first order.
Vitacost offers regular deals in the form of coupon codes to save a percentage off your entire order. Also – a little trick – if you put something in your Vitacost shopping cart and then don't check out, in a day or two, you will be sent an email with a coupon code as an incentive to get you to check out and make that order!
Customs and duty:
In Bangkok, as long as I kept the order total (goods cost and shipping cost included) US$52, I was fine. Over that, it was hit and miss – you might get charged, so stay safe and keep order totals low. Here in Dubai I have ordered up to the same amount and been safe so far. I get the impression that things are a bit more relaxed here, as I recently purchased two rugs from Morocco and was not charged anything when they arrived, and let's just say that their value was at least a tad over US$52!
Saved items tip:
Sometimes when you get your order into the shopping cart, you might find that you have a small amount of weight available, say 0.25 lb. In cases of flat rate shipping (depends on your location and shipping method selected, if you have a choice), I make sure to add a few light and inexpensive items to the cart. In order to save time and stress, I have saved a number of lightweight items in my 'Wish List' on iHerb, so that I can simply click the Wish List and then quickly select a few add-ons of low weight. This could be sample and trial sizes of things, chocolate bars, spice packets, etc.
What I do to decide who to order from:
So, in a nutshell, which do I use, iHerb or Vitacost? When I am in need, I simply open both websites and load up identical shopping carts with what I want, on both sites. I then look at the shipping weight (to make sure my order is not overweight, and to see if perhaps I am underweight and can order more items). I then compare the total cart and shipping price to see which is cheaper (often, the final amount I would pay is much lower on iHerb if I have accumulated reward credit, for example). As I already have my credit card and address info saved on both sites, it's just a matter of clicking through the order, and then I'm done!
Stay tuned for my What Do I Order from IHerb/Vitacost? post coming next month!
*This post contains affiliate links.