Healthy Asian Food in Dubai
Until recently, I had a fear of Asian food here in our new home of Dubai. I avoided it like the plague. Why, you might be wondering? The main reason is that I'm hyper-sensitive to MSG. I get a terrible (terrible!) headache, heart palpitations, and generally feel like I want to jump out of my own skin. I can't sleep, I'm anxious and agitated beyond belief, and my throat gets really, really dry. Even if restaurants don't purposely add MSG to dishes while cooking, it still lurks in the sauces and seasonings and flavor powders commonly used. In addition, white sugar is a staple even in savory main dishes, artificial ingredients are not uncommon, and pesticide-laden/GMO vegetable oil – even when fresh and not re-used – is not something I really want to be incorporating into my diet on a regular basis.
Enter in Taipei Dao, a special little place I found on Instagram, that graciously invited my family to come and experience the cuisine of Taiwan, with a twist. The owners are passionate – basically obsessed – with healthy cooking. Immediately, I knew these would be my kind of people!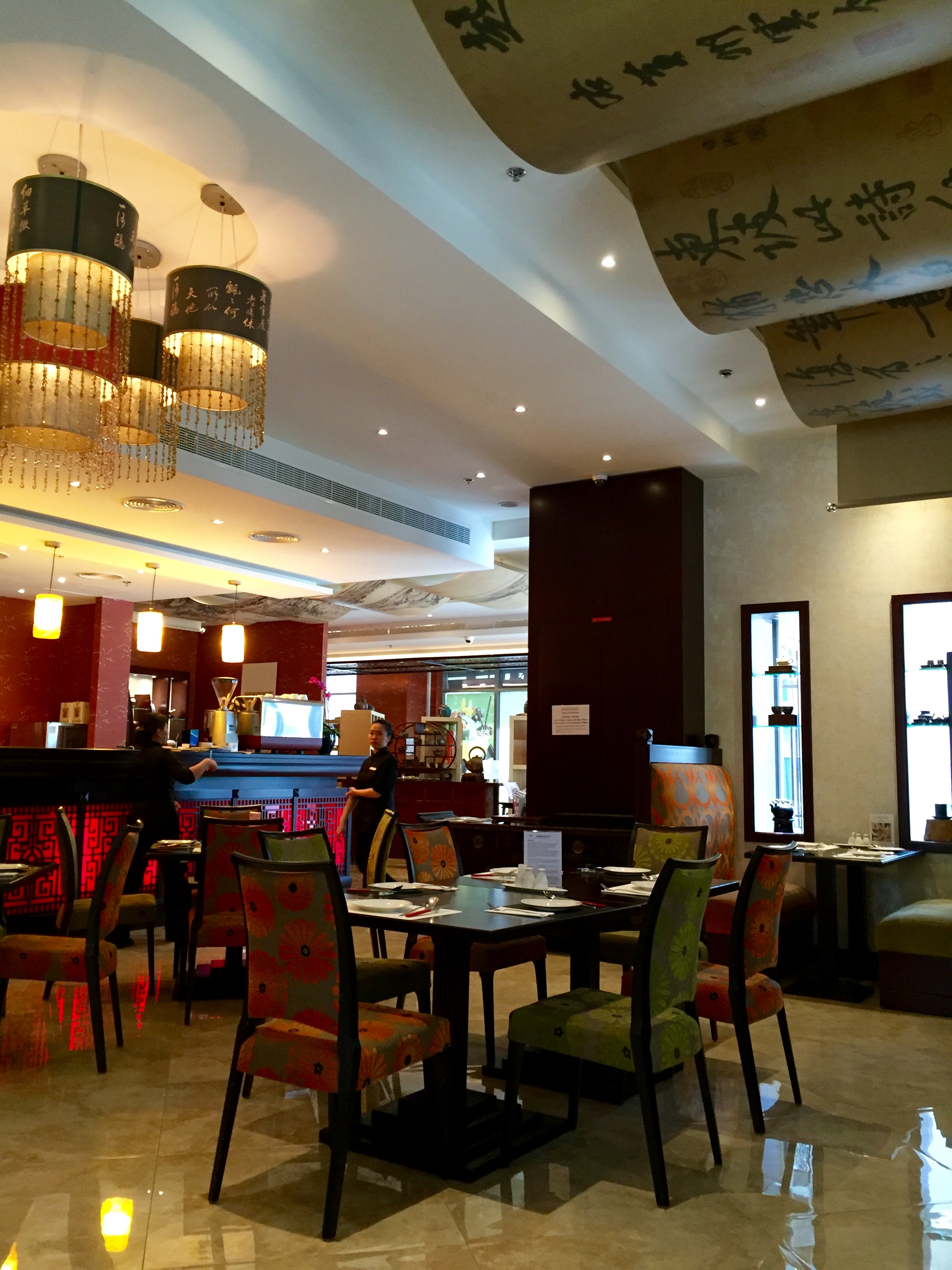 Candice, who heads their marketing department and arranged for my visit, was friendly and cheerful in her correspondence, and even made me feel at ease about bringing our (often wild) three-year-old son Fergus with us. She said the staff were great, and she was not exaggerating! From the moment we arrived, we were very well taken care of, and staff were friendly and knowledgeable about the menu and restaurant's healthy cooking style. Let me give you a summary of the things they are doing (and not doing) in the kitchen:
–          Absolutely NO MSG is used
–          NO white sugar! Taipei Dao uses organic coconut palm sugar in their dishes and coconut palm nectar in their iced sweetened tea drinks
–          NO artificial flavorings or colorings
–          The preference is for brown rice, including their organic germinated GABA rice, which they also sell in the shop/bakery of the restaurant
–          NO hydrogenated vegetable oils – tea seed oil is used, which is low in omega-6 fats and has a very high smoke-point, making it safe for high-heat cooking
–          Organic sweet potato flour is used for numerous menu items and in their baked goods (gluten-free cake to take home, anyone?!)
–          No low quality soy sauce at Taipei Dao – instead they use multi-grain shoyu, which is gluten-free and fermented, containing soy, sorghum, rice, buckwheat and job's tears
–          Deep sea salt – Taipei Dao uses and sells salt mined from extremely low depths (662 meters) off the coast of Taiwan
The menu is extensive, and features a large variety of teas, both hot and cold, soups, cold starters, vegetable dishes, handmade dim sum (steamed or fried), tofu dishes, beef and chicken dishes, seafood, and various mixed brown rice. Don't forget to save room for dessert (both Western and Asian choices are available).
We started off with some vegetable egg rolls, which I must say were the best I have ever eaten. I don't make fried food at home, so I do occasionally like to enjoy some as a treat when we go out. The cooking process involves frying a very low temperature, which produces a fantastically light, crispy end result.
Kevin enjoyed some steamed dim sum and a dish with beef, tofu and vegetables, and I had a tofu dish that was out of this world! It was full of garlic, ginger and peppers, and did not disappoint. We wanted to appease a cranky Fergus so requested white rice as he finds brown rice a bit tough to chew still, but we did pick up some of their germinated brown rice from the bakery shop to take home.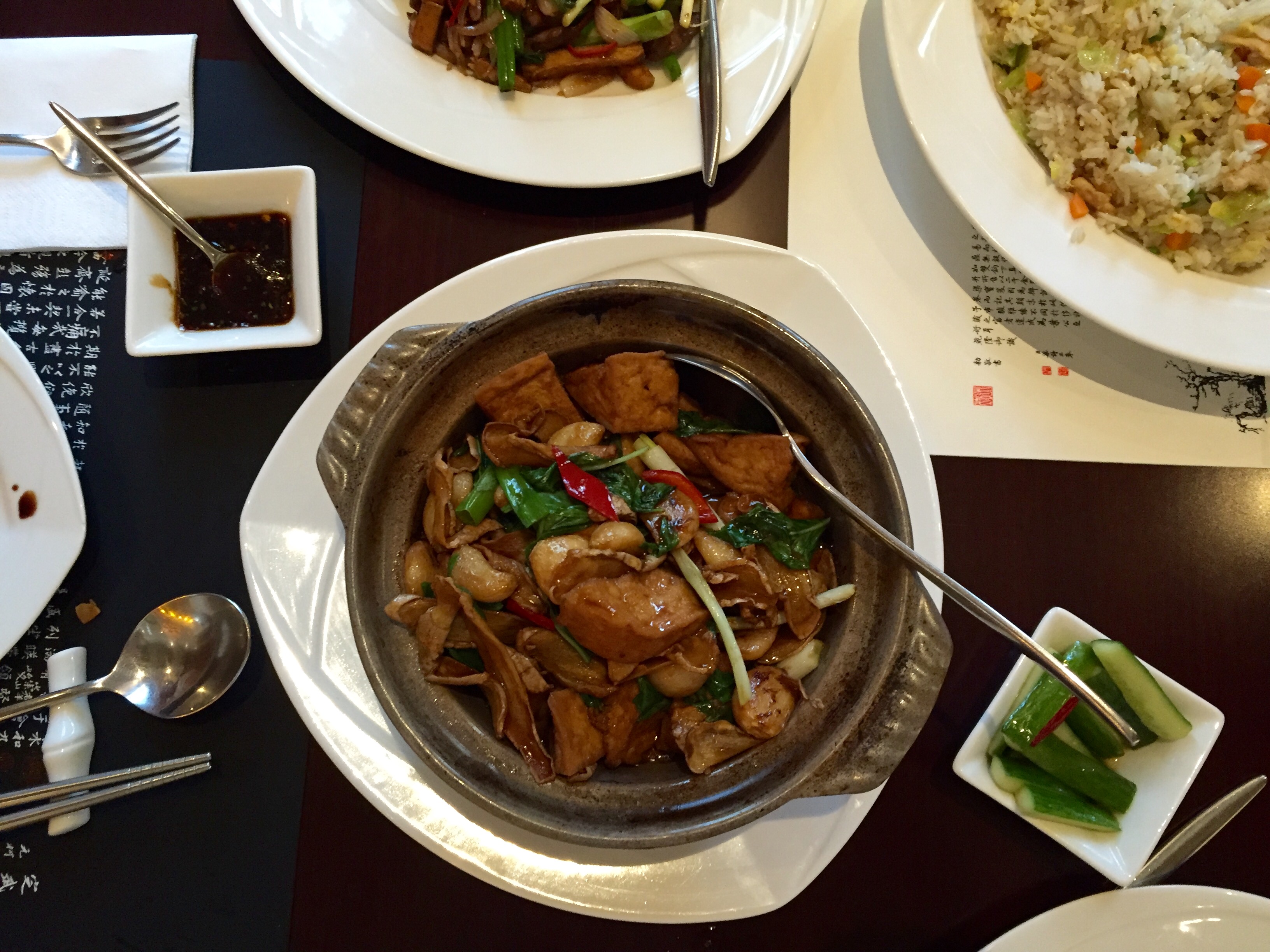 The kind staff even brought us out extra food that we had not ordered, and we felt like royalty, being treated to such wonderful dishes, knowing everything was made with the best ingredients possible. Owners Felice and her husband Reza have spent over a decade travelling and learning about healthy food preparation, in order to create everything on the menu to be of the best quality, both ingredients-wise, and in the cooking and preparation methods.
We got a bit of a surprise after finishing our savory food – we were presented with tall, frosted glasses of vinegar! It is an Asian belief that drinking vinegar aids in digestion, especially if meat was eaten during a meal, or if you normally have difficulties digesting your food. From the intense smell, I was expecting a sour shot of standard apple cider vinegar like my grandpa used to drink to "cure what ailed him," but we were pleasantly surprised to find that it was sweetened just a bit and had a rose flavor. The shot went down so well, that we decided to purchase a bottle to take home!
Our final dish – a molten chocolate cake with pomelo ice cream – was the perfect finish to our dining experience at Taipei Dao. The cake was gluten-free and contained no white sugar – only coconut palm sugar. And for the ice cream – let's just say that I never got too excited about pomelo the six years we lived in Thailand, but this ice cream was incredible! The flavor was so light and delicate. Even Fergus enjoyed it!
After dinner, we were called to join Felice for a very special tea ceremony, using some of her personal collection of fermented and aged pu'erh tea. The particular tea we were served was 17 years old, and is caffeine-free, which means adults and kids alike can enjoy it. I had a great time listening to Felice and Reza talk about the restaurant, their philosophy on food, stories about Dubai and life in general, over many, many cups of tea. Felice was so generous and we walked away with lots of surprises and culinary gifts which I can't wait to try out in our own home kitchen!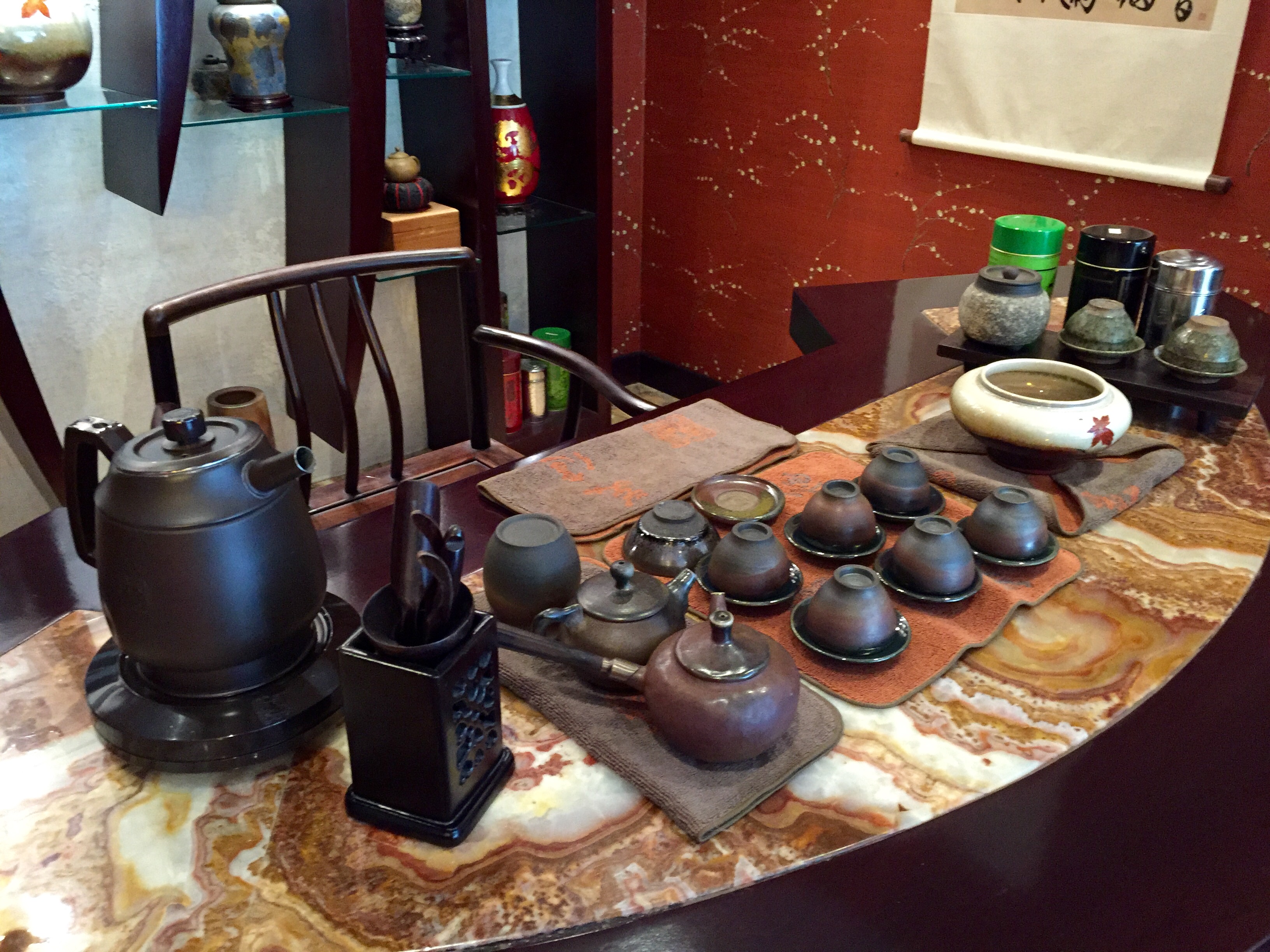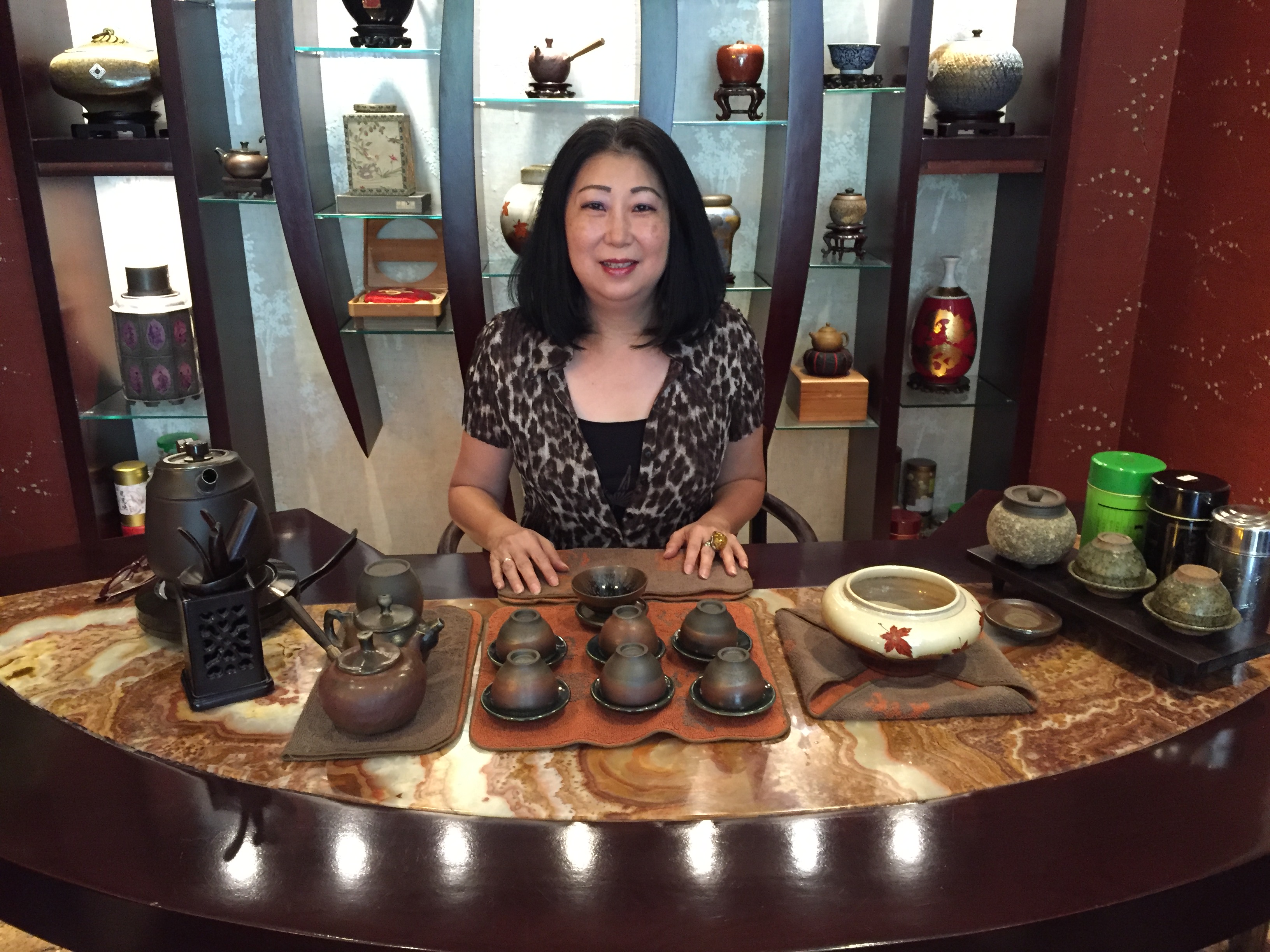 If you love Asian food and care about your health and that of your family, Taipei Dao is a must to try in Dubai.
Fun find: Taipei Dao sells palm sugar in little individual packets – like the sugar packets you use at coffee shops and restaurants for your tea or coffee. These are great to keep in your purse if you really do feel the need for sugar in your hot drinks when out-and-about.
Taipei Dao Teahouse Restaurant & Café, Downtown Dubai, U.A.E., www.taipeidao.com, +971 4 451 0694