Turmeric Smoothie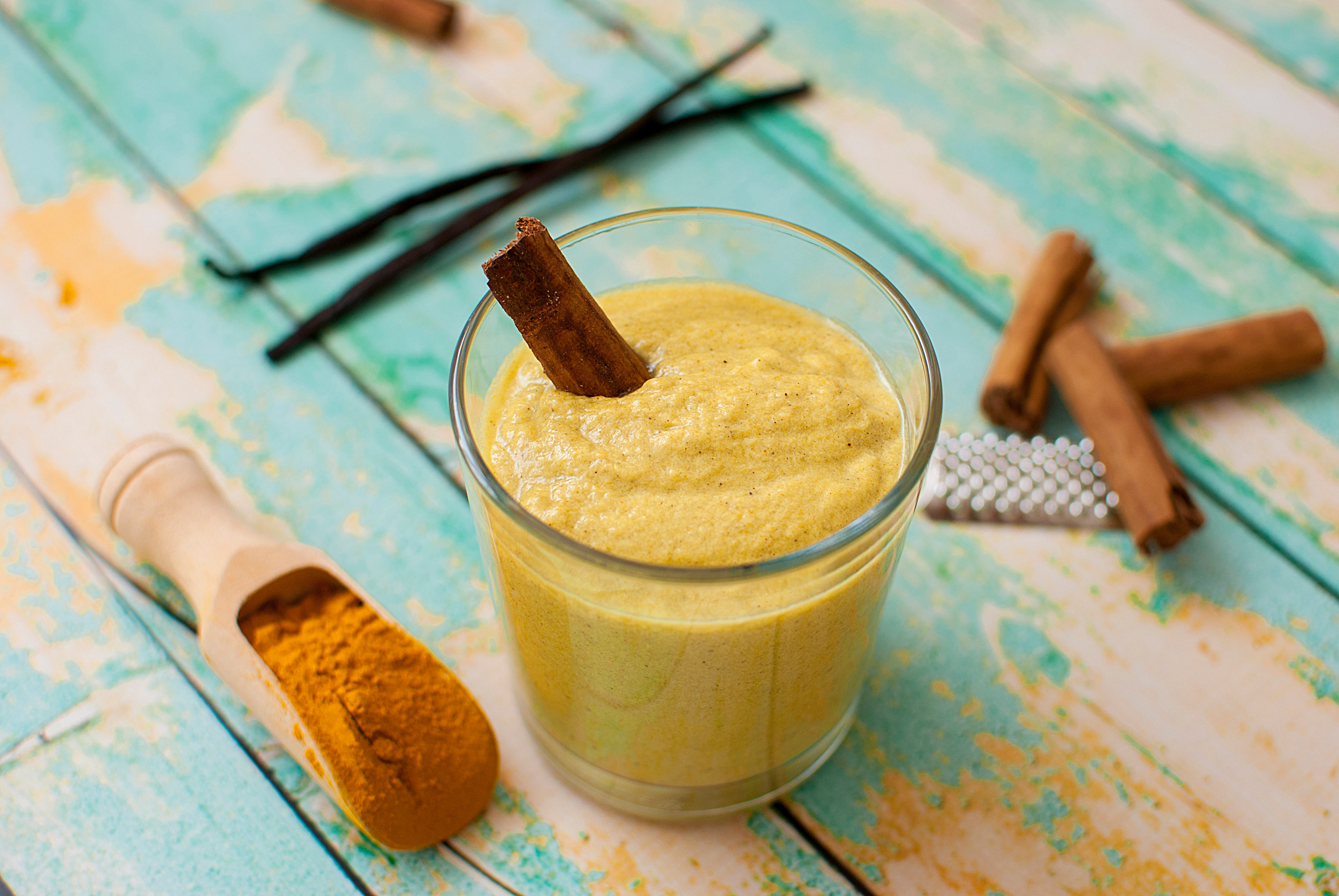 Although turmeric drinks are all the rage lately, 'turmeric milk' might not be appealing to everyone (especially to young children), and the summer heat is not very conducive to sipping away at a hot turmeric tea. A cold turmeric smoothie, on the other hand, is something refreshing you can enjoy while still reaping the reported anti-inflammatory benefits of this root. If you have access to fresh turmeric, feel free to run it through a juicer and use the resulting liquid in place of the dried turmeric powder listed below.
Ingredients:
2 large bananas, peeled, cut up and frozen
2-3 dates, pits removed
½ tsp turmeric powder
¼ tsp cinnamon
Scrapings from ½ vanilla bean, or ¼ tsp. non-alcoholic vanilla extract
Small pinch sea salt or Himalayan salt
Non-dairy milk (such as raw nut milk) or filtered water, to blend
Instructions:
Place all ingredients except the liquid into a high-speed blender and blend until creamy. If your bananas are not frozen, you might not need to add any liquid (depending on the speed of your blender). For frozen bananas, add liquid in small amounts and blend to desired thickness/consistency. Enjoy immediately.