Ice Cream That Everyone Can Scream For
Raw, vegan, gluten-free, soy-free, paleo-friendly frozen sweet treats for the whole family (with nut-free options)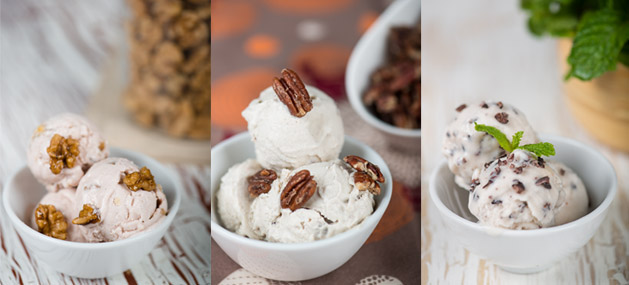 Do you love ice cream, but don't do dairy? Want a healthy treat for yourself or for your family but don't know how to make one? Are you a budding 'raw foodie' and miss desserts such as ice cream sandwiches and sundaes?


I am thrilled to introduce my first ebook, all about raw, healthy, and most importantly, delicious ice cream! With this book, you'll be able to replicate the raw, dairy-free sweet treats that you see at fancy raw food cafes and in health food shops – but in your home, anytime you want them! Just say, "No!" to deprivation or feeling guilty when you overindulge in conventional ice cream, which is commonly full of white sugar, dairy, and additives that you'd be better off without.


It only takes a few minutes to whip up a batch of raw ice cream, and all you need is a blender and a freezer!  Don't worry if you don't have a proper ice cream maker – in this ebook, I'll give you several options for freezing which you can experiment with.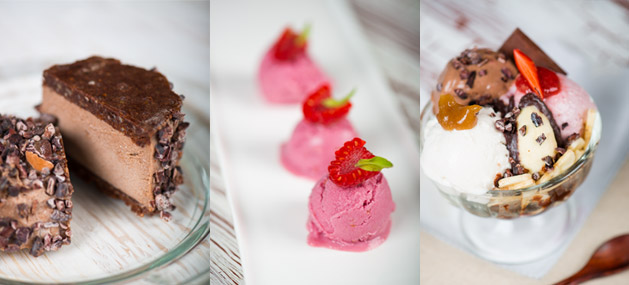 This book contains:
The all-you-need-to-know base recipe for making delicious raw vegan ice cream ever!
Nine additional flavored ice cream recipes which cover all the bases – from basics like Simply Vanilla, Death by Chocolate and Strawberry Burst, to fancy favorites like Butter Pecan and ethic-inspired specialties such as Siam Sesame
Four topping recipes that will satisfy your palate, whether you are a die-hard chocoholic or prefer something more fresh and fruity
Candied nut how-to
Three raw, frozen specialty treats to impress your friends, including Ice Cream Sandwiches
Absolutely NO corn, soy, dairy, eggs, wheat, or gluten
Nut-free recipe options included
Photos of each ice cream recipe are included, so you can easily visualize what your final product – your bowl of frozen heaven – will look like!
Buy now using Paypal or a credit card and get instant access via download to all of this and more!
US $17.97
Here's what people are saying about Ice Cream That Everyone Can Scream For:
"I was so excited to download Jennifer's new ice-cream ebook, a work of art with its beautifully laid out pages and stunning, mouth-watering photographs. The book itself is an invitation to relax, swipe through its pages… and be inspired.  Can already vouch for the chocolate sauce, so quick and delicious on the Simply Vanilla, Mint Choc Chip, or even fresh fruit (we had them with strawberries.)
Love the selection of toppings and sauces, and each ice cream flavour screams out to be tried:  doesn't the Raspberry Basil gelato sound divine?  I might even have a go at the sandwiches from the treats-to-impress section at the end, given that each recipe is clear and directions easy to follow."
– N. J., Bangkok, Thailand
"All the recipes are free from dairy, gluten, soy, and artificial ingredients. But I promise even the most ardent ice cream connoisseur wouldn't know the difference! It's great for people who love ice cream but normally can't eat it. Plus most of the recipes are so healthy you wouldn't feel guilty eating ice cream for breakfast!"
– Shari D., Teacher, Bangkok, Thailand
"I'm so impressed with the variety in this ebook, from your classic favorites to delicious toppings. There's plenty of healthy options for the whole family to love!"
– Brandy Turner, Mother, Houston, TX, USA

This ebook IS for you if:
You love ice cream, but can't handle the dairy
You hate the fact that most popular conventional ice cream brands are full of refined sugar, artificial colorants, flavorings and other unidentifiable ingredients
You like to know exactly what is going in the desserts you and your family enjoy
You like to eat nutrient-dense foods, as opposed to high-calorie and high-sugar but low-nutrient treats
You're a vegan and/or raw foodist looking for new inspiration in the realm of frozen goodies

This ebook is NOT for you if:
You don't have the desire to make your own ice cream, and don't have anyone else in your household who is willing to do it for you (e.g., cook, maid or family member)
You cannot or do not want to eat either nuts or young coconut meat
You do not want to spend money on nuts or young coconut meat
You want your ice cream cheap and full of chemicals whose names you can't easily pronounce
Order today and you'll have your beautifully designed raw ice cream ebook in minutes!
US $17.97
If you would like to order and pay with a bank transfer in a different currency than US dollars, please send us an email to info@jennifermsrobertson.com with your request. For a Paypal direct payment, please send US$17.97 to info@de-hydrated.com. In either case, please send us a message to info@jennifermsrobertson.com to let us know that you have paid so that we know where to send your ebook pdf file.