Happy Clients
Raw Food Classes
"We really enjoyed your class and learned so many techniques and ideas re: raw food! We feel much more confident to prepare raw dishes and thank you also for all the hints and tips you gave us for shopping around Bangkok. Kate mentioned to me what a time saver that is to not have to do all the research that you have already done."
– Gina Galvin, Personal Trainer, & Kate Galvin, Student at Le Cordon Bleu Dusit Culinary School, Bangkok, Thailand
---
"Having been witness to educational and corporate presentations for the last 35 years, I have never experienced a more professional seminar in my life. The high level of sincerity, coupled with the vast amount of knowledge in the field of healthy eating and living made it a memorable day. Jennifer topped it off with good flavor, an excellent give and take with the participants, and superior organisation and advance preparation beyond belief. I thank her for the contributions she is making to help people lead happier, healthier, and more environmentally conscious lives."
– John Lambert, Expat, Bangkok, Thailand
---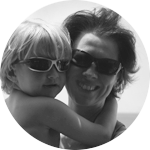 "Jennifer's raw food preparation class was fantastic in every way! We learned to prepare a wide range of dishes, all utterly DELICIOUS, and all tailored to suit the raw food novice (like me) as well as the seasoned expert. The class size was small enough to enable everyone to participate without it dragging on, and this also made it feel very relaxed and intimate. Jennifer was knowledgeable and enthusiastic and ready to answer any question, no matter how daft! I was particularly grateful for the resource pack she provided highlighting where we could find all that we would need to prepare things for ourselves in future. I came along to my first raw food class feeling sceptical but hoping that I might come away with 1 recipe that I could use that would cater for my gluten and dairy free dietary limitations. I can honestly say that I came away with far more than that; an entire pack of flexible recipes, a wealth of information and my taste buds awakened to unimaginable new heights- I am a raw food convert and I will DEFINITELY be coming to more classes!"
– Laurelin Wainwright, Mother of 2, Bangkok, Thailand
---
"When I was travelling up to Bangkok in the car, I thought, what on earth am I doing? What if I don't like it? Will I be the odd one out?
What was I worried about, just because I am not a vegan or a raw food person doesn't mean to say that I can't enjoy the fantastic food {Jennifer} shared with us.
Wow, in fact, it's just not ordinary food. {She} showed us how to produce 'top restaurant' standard cuisine. Went out and purchased many things to change our eating habits and have adapted many other dishes from what I have learned from my classes.
Would never have thought chocolate mousse made with avocados could taste so great.
Just wish I was a bit nearer and I would attend more. I do miss out on classes being so far away."
– Julie Urwin, Expat, Pattaya, Thailand
---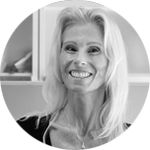 "I love Jennifer's raw food classes! Not just because the food and recipes are very inventive, creative and delicious, but also because the ambiance is relaxed, informal and not least fun!
The classes are very hands on, giving everybody the chance to try the art of raw "un cooking", if desired.
The classes I have participated in have had beginners as well as more experienced raw food enthusiasts attending, and there is lots of room for everybody. Jennifer really knows how to get everybody involved, no matter what level one is at…..very inspiring.
I definitley recommend everyone interested in raw food to try these classes; you will not be dissapointed. And you´ll leave with lots of great new raw food skills and recipes to use in your own kitchen."
---
"Jennifer….thanks so much for such a stimulating series of classes – I've enjoyed each one and learnt something new at every class. All have been professionally presented, from the informative discussions on raw cuisine to the recipe information packages we each received, the actual food demonstrations and then the fun part – eating the delicious creations! Good Luck and wishing you every future success."
– Christine Burslem, Expat, Bangkok, Thailand
---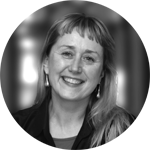 "Jennifer's Italian class literally converted me to raw food! I've been a vegetarian for over 20 years and had never really thought of going raw but after tasting how great Jennifer recipes were and how wonderful raw food made me feel I was converted! I even introduced a few of Jennifer's raw deserts into a recent Board meeting and they went down a treat!
– Dawn Gosling, Geenpeace Southeast Asia, Bangkok, Thailand
---
"What a great class today! Jennifer really does an awesome job at educating and demonstrating plus making it fun. I think everyone had as good a time as I did. And each thing we made was so delicious!! I shared my goodies from the class with my husband and my son and they loved it all! Can't wait to make some myself, hard to decide which to make first. It's so nice to bring home the perfected recipes and not have to do any trial and error figuring out how to make these exquisite treats! "
– Sheri D., Expat, Bangkok, Thailand
---
"I've been to many cooking classes (of course all of them not raw!) in the past and by far Jennifer was the best instructor I've ever met! So knowledgeable, full of great ideas to improvise the recipes, super beautifully organized and she just has such a wonderful personality that I could have listened to her speak for hours! Really a wonderful and eye-opening morning/afternoon for me. I learned so much yesterday and happy that I've been able to add "raw sweets" to my repertoire of desserts (having her son join us with his giggles was just such a bonus!)."
– Kaede Uji, Expat, Bangkok, Thailand
---
If you have attended one of our classes and have something to share, please feel free to send us an email! We'd love to hear from you!